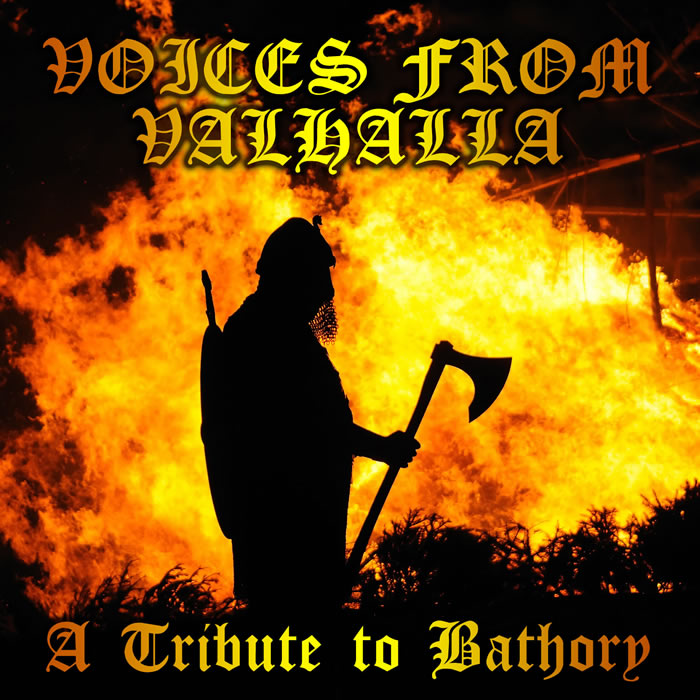 Voices from Valhalla - A Tribute to Bathory
Tribute to Bathory Double CD
Cat No. FAFF009
Released by Godreah Records in 2012
Disc 1
1. Draconis Infernum 'Satan my Master'
2. Hellsword 'Die in Fire'
3. Koldbrann 'Bestial Lust'
4. Nine Covens 'The Return of Darkness and Evil'
5. Deception 'Rite of Darkness'
6. Gnaw Their Tongues 'Call from the Grave'
7. Old Corpse Road 'Equimanthorn'
8. Ravens Creed 'For all Those who Died'
9. Folkvang 'Dies Irae'
10. Eastern Front 'Holocaust'
11. Bloodshed Walhalla 'The Sword'
12. Skyforger 'The Woodwoman'
13. Munruthel 'The Lake'
14. Nokturnal Mortum 'Valhalla'
15. Gods Tower 'Song to Hall Up High'
Disc 2
1. Wolves of Avalon 'Through Blood By Thunder"
2. Sigh 'Under the Runes'
3. Meads of Asphodel 'Destroyer of Worlds'
4. Mael Mórdha 'Vinterblot'
5. Darkest Era 'Foreverdark Woods'
6. Ancient Ascendant 'Flash of the Silverhammer'
7. Vrani Volosa 'Man of Iron'
8. Bathory Interview [1996]
Reviews
Sea of Tranquility Review – November 2014
 http://www.seaoftranquility.org/reviews.php?op=showcontent&id=13724
Various Artists: Voices From Valhalla- A Tribute To Bathory
Back in the mid 80s, Bathory were a band genuinely challenging musical conceptions and attitudes, introducing a form of extreme metal that leant less on the NWOBHM values that the likes of Venom remoulded. Instead being an altogether more uncompromising beast of spine-chilling intent. It is no exaggeration to suggest that Bathory were game-changers in terms of what extreme metal was capable of, with their early trio of releases Bathory, The Return… and my own personal favourite Under The Sign Of The Black Mark – an album I still remember staring at the cover of for hours on end as the deathly sounds rotated on my brother's turntable – leading a whole new movement in metal. The band would go on to produce a plethora of landmark extremities, before with 1990s Blood Fire Death, they started to introduce what would go on to be known as Viking Metal elements into their sound. Something Bathory would go on to investigate further as they left much of their extreme tendencies behind them. Many valiant guardians of the Bathory cause would slip in and out of the band's ranks over the years, but one constant remained, Quorthon (Thomas Börje Forsberg) who in truth was always the band's lynchpin. Tragically he died in 2004 of suspected heart-failure and with his passing so Bathory ceased to be.
Even with the fondness for nostalgia that we all seem to have buried somewhere deep in our souls, Bathory have never quite managed to receive the acclaim their pioneering legacy deserves. So it was with quite some excitement and no little trepidation that I slipped the first CD of this two disc Voices From Valhalla: A Tribute To Bathory album from Godreah Records into the player. Need I have worried?? Not one jot, as this is a suitably eclectic mix of sounds, approaches and styles that do the band, the man and the music proud. Yes some bands do a better job than others, but even with 21 songs included, there truthfully isn't a dud anywhere in sight.
The idea for this tribute stems all the way back to a 1996 interview conducted between Quorthon and Crin of the Godreah fanzine, which slowly morphed into Godreah Records, with the Bathory leader making a long and lasting impression on his interviewer.
The strength of Bathory came from many things. An uncompromising ability to forge new sounds in metal, a willingness to change their sound when the need, or desire arose and the always convincing nature of their material. Something that is illustrated here to perfection, through a variety of different styles, ideals and production values leading to an end product that the band being paid tribute to would be proud of. Interestingly the album actually runs in chronological order through the Bathory catalogue, with the band's early works all coming first, running through to the latter Viking years. Something that makes for an interesting journey, especially seeing that the outfits covering these songs aren't afraid to change them about a little and make them their own.
Draconian Infernum and Hellsword regurgitate some of the earliest Bathory work through chugga-chugga riffs and rasping screams. Both songs may sound tame by modern standards, but this sort of stuff was seriously earth-shattering in its day and the pair of bands do it very well. From there Koldbrann keep "Bestial Lust" as a straight forward Motorhead meets early Mercyful Fate groove, while Nine Covens mangle a fuzzed up cymbal clattering by way of "The Return Of Darkness And Evil". Deception add a snarling punk bite to "Rite Of Darkness" via gargantuan riff and gargling growl, before Gnaw Their Tongue serve a claustrophobic, robotic and riotous "Call From The Grave" and Old Corpse Road take "Equimanthorn" to NWOBHM hell!
And we're only half way there on disc one! Raven's Creed hammer the heaviest groove on show on "For All Those Who Died", Folkvang run Metallica through the ringer with stunning results on "Dies Irae" and Eastern Front put their heads down and chaaaaaaarrrge into "Holocaust". A sudden change comes in the shape of the dreamy anthem of "The Sword" from Bloodshed Walhalla, the bass drum pummel and floaty pipes of "The Woodwoman" by Skyforger and the introspective "The Lake" from Munruthel, who positively drip with dark atmosphere. We visit "Valhalla" with the melodic doom of Nokturnal Mortum and offer the "Song To Hall Up High" thanks to Gods Tower, who provide a strangled offering of decay and depression that uplifts the spirit while charring the soul.
For disc two Wolves Of Avalon turn in a surprisingly melodic industrial take on "Through Blood By Thunder", before an almost Oriental ambient "Under The Runes" delights, courtesy of Sigh. Oddly, these are two of the album's standout moments. From there Meads Of Asphodel lend a pair of growling, lo-fi voices to the under-stated, produced in a tin-box eeriness of "Destroyer Of Worlds", Mael Mórdha give a brusing battering to "Vinterblot" while Darkest Era turn "Foreverdark Woods" into a mournful monk's chant of doom. That leaves Ancient Ascendant to deliver a murky, almost folk infused "Flash Of The Silverhammer" and Vrani Volosa to provide a suitably riff laden, but mournful "Man Of Iron" to close things out.
However that isn't the end of the album, with the thirty minute interview that inspired this compilation included at the end of the disc. While you may not listen to it often and the pair take a little while to settle into each other's style, the interview is very interesting and enlightening.
Few band were as groundbreaking and eclectic as Bathory, few tribute albums are as broad, captivating and valued as Voices From Valhalla. The sheer variety of the bands motivated to want to participate on this tribute offering is testament enough to the Bathory ethos and their music.
If only all tribute albums were as well thought out and lovingly constructed as this.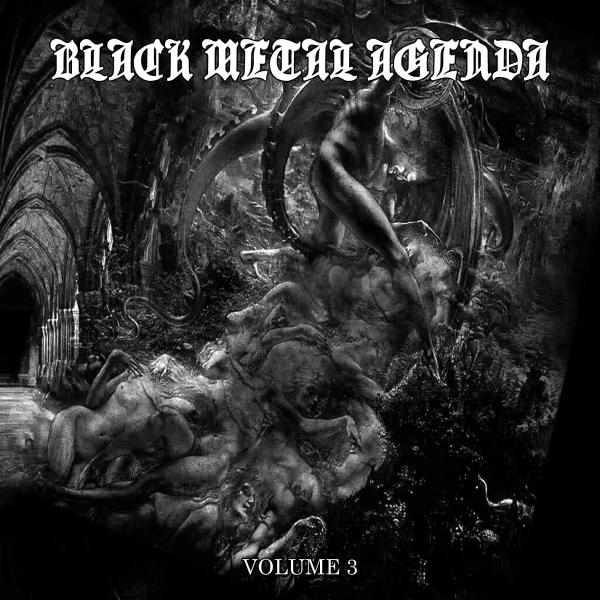 Black Metal Agenda Vol.3
The Track "The Witch of Wookey Hole" from the latest split has featured on volume 3 of Black Metal Agenda.
The whole compilation featuring many underground black metal bands is available for free download from the following site:
http://www.myspace.com/blackmetalagenda
Check the blog for info on all the Black Metal Agenda compilations to date. Support the underground and check out all of the bands involved.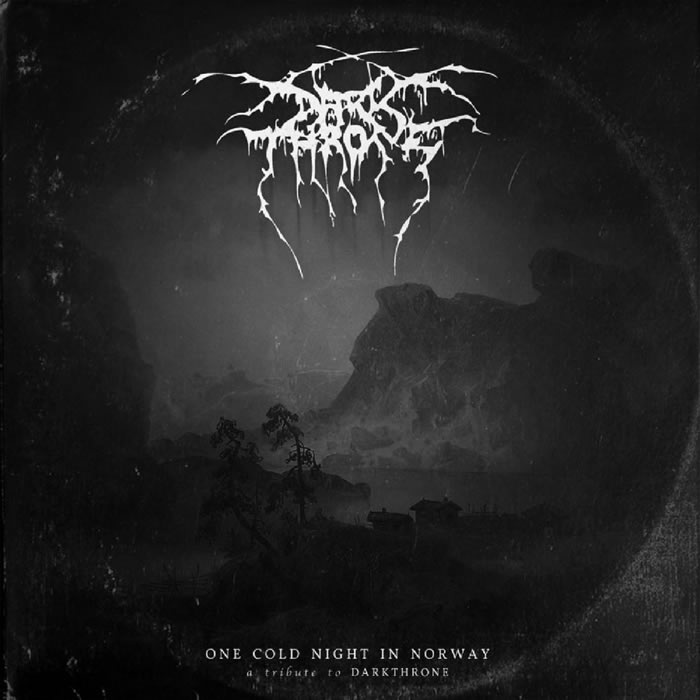 One Cold Night In Norway
https://darknessofalbion.bandcamp.com/album/one-cold-night-in-norway
Abomnium – Hate Is The Law
Alvheim – Striving For A Piece Of Lucifer
Arcane North – Claws Of Time
Arrogant Destruktor – Too Old Too Cold Baalberith – Valkyrie
Carnivorous Forest – A Blaze In The Northern Sky
Dark Theory – Natassja In Eternal Sleep
Donn The Philosophy – Sjakk Matt Jesu Krist
Dood – In The Shadow Of The Horns
Ethereal – Fucked Up And Ready To Die
Exquisite Ending – Ravishing Grimness
Forneus – Paragon Belial
Frostwork – Lifeless
Grimsvotn – Slottet I Det Fjerne
Heathen Deity – Blackwinged
Hordes – Skald Av Satans Sol 04:50
Ljosalfur – Majestic Desolate Eye
Mors Voluntaria – The Hordes Of Nebulah
Mountains Crave – I En Hall Med Flesk Og Mjod Mundus – Rust
Nefarious Dusk – Hans Siste Vinter
Old Corpse Road – Divided We Stand
Penis Christ – The Beast
Primitive Graven Image – Canadian Metal Prometheus Rising – Fuck Off And Die
Recusant – As Desertshadows
Sacrilegious Throne – Summer Of The Diabolical Holocaust
Spirehammer – Whiskey Funeral
The Infernal Sea – Det Svartner Na
Wytchfilth – Transilvanian Hunger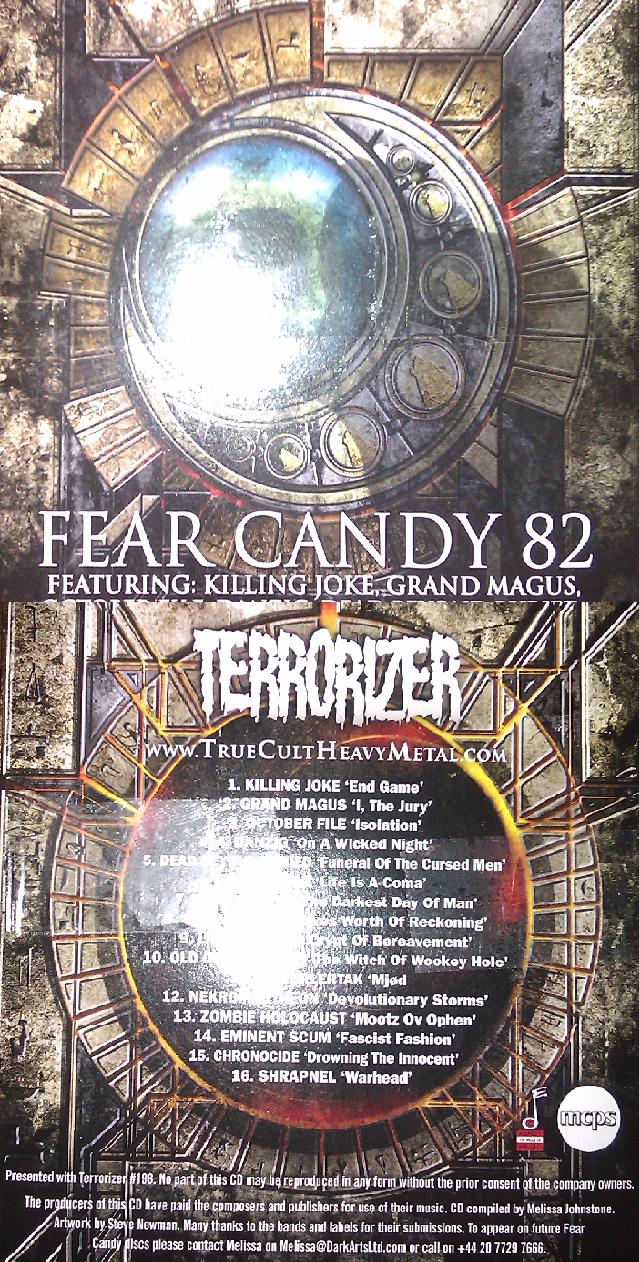 Terrorizer's Fear Candy 82
01. Killing Joke – End Game [04:39]
02. Grand Magus – I The Jury [04:19]
03. October File – Isolation [05:27]
04. Danzig – On A Wicked Night [04:02]
05. Dead Beyond Buried – Funeral Of The Cursed Men [04:28]
06. Demiurg – Life Is A Come [04:07]
07. Whitechapel – The Darkest Day Of Man [03:00]
08. Soilwork – Two Lives Worth Reckoning [04:56]
09. Limbonic Art – Crypt Of Bereavement [05:53]
10. Old Corpse Road – The Witch Of Wookey Hole [08:06]
11. Kverlertak – Mjod [02:31]
12. Nekromantheon – Devolutionary Storms [03:23]
13. Zombie Holocaust – Mootz Ov Ophen [04:17]
14. Eminent Scum – Fascist Fashion [01:53]
15. Chronocide – Drowning The Innocent [04:03]
16. Shrapnel – Warhead [03:48]
68:52 min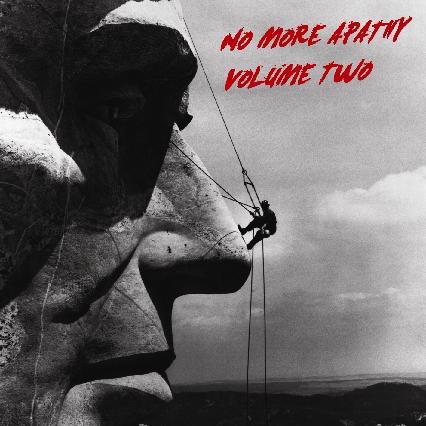 No More Apathy Vol.2
Go here to read all about it (copy and paste the link in please)
http://lovelytimepromotions.blogspot.com/2010/01/no-more-apathy-volume-2-compilation.html
The direct download link is here:
http://www.mediafire.com/?jdtyuomgkee
Track listing
01_Spaced-Anger.Pain.Fear.Aggression
02_Mucofloris-Ask The Wasp
03_Lordaeron-Swansong For The Detritus
04_Beautician-What Not To Hear
05_Catharsis Collapse-Parasite
06_Decrepid-Sins Of Sodom
07_Master Warbeast-Ted Danson
08_Chronocide-Children Of Thalidomide
09_Old Corpse Road-The Old Corpse Road
10_Detrimentum-Dominus Detrimentum
11_Skull Branded Pirates-Inside The Inn
12_Poison Dwarf-Witch Piss
13_Trojan Horse-Disciplining The Reserve Army
14_Quiet Rebellion-More Blessed Than Cursed
15_Snow-Sepia Rain
16_Super Intense Corpse Muncher-Chump Destroyer
17_Taken By The Tide-Between Finished
18_Saapss-TnA Live Edit
19_End.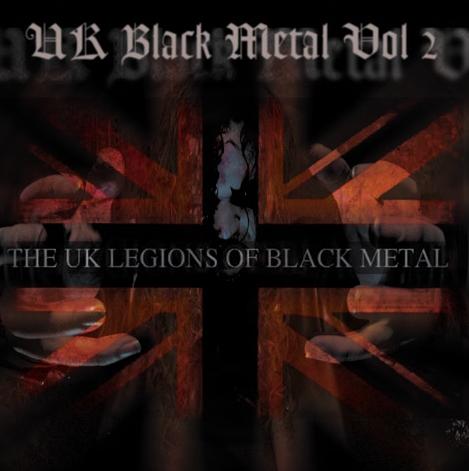 Black Metal Agenda Vol.3
The Track "The Witch of Wookey Hole" from the latest split has featured on volume 3 of Black Metal Agenda.
The whole compilation featuring many underground black metal bands is available for free download from the following site:
http://www.myspace.com/blackmetalagenda
Check the blog for info on all the Black Metal Agenda compilations to date. Support the underground and check out all of the bands involved.